Documentary/Documental: Mónica Ferreirós Vila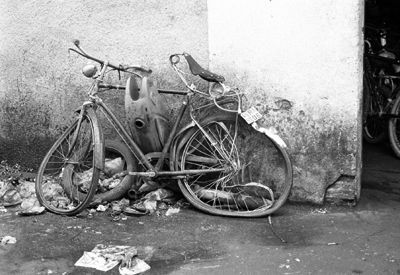 Mónica Ferreirós Vila
Spain/España
1 / 5


Technique
1999, Nikon f90x, Nikkor 28-200D lens, Ilford hp5 film, hc 110 dilB developing, and scanned at 1350 with a Nikon coolscan ls30.
|
Técnica
1999, nikon f90x, con objetivo nikkor 28-200D, película ilford hp5, revelado hc 110 dilB, y escaneado a 1350 en nikon coolscan ls30.

Comments
These photos show different scenes in parks in A Coruña. The first two were taken in the plaza de España and the third in the Mendez Nuñez gardens.

For me they evoke the past and childhood. In the fourth photo the past is inscribed on the body and in the fifth in a gaze seeing off a boat which is going to who knows where…

|

Comentarios
Estas fotos representan diferentes escenas en parques de la ciudad coruñesa, las dos primeras enla zona de la plaza de España, y la tercera en los jardines de Mendez Nuñez;para mi evocan un pasado y una infancia.

La cuarta foto, para mi son instantes de pasado, el primero escrito en el cuerpo y la quinta es una mirada de despedida a un barco que se aleja llevándose quién sabe lo que...
e-mail: m_ferreiros@yahoo.es
All Rights Reserved, 2001. ZoneZero Inc.