Aerial of train © Shahidul Alam / Drik Pictures Library, 2005
Zone Zero dedicates this space to the catastrophe occurred in Asia. It is intended to show the events through the vision of different photographers to give a real dimension of the tragedy to the people that live far from it.

We will also post advertisements of missing persons or people that are in health care institutuons of which no information is available. We invite you to send your messages of support and comments, which will be published as we get them.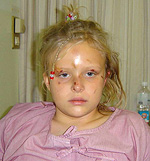 HELP FIND THIS
GIRL'S FAMILY
She is at the Phuket Hospital. She does not remember anything.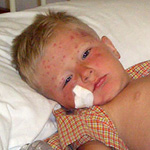 This boy is about 2 years old. Found and taken from Khao Lak Resort Area, the southern part of Thailand. His parents are missing.