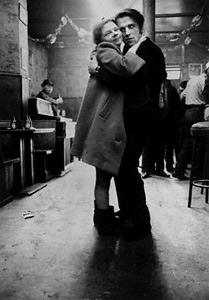 STEVEDORE AND FEMALE FRIEND AT CAFÉ LEHMITZ,
HAMBURG, 1967-70


"The people at the Café Lehmitz had a presence and a sincerity
that I myself lacked. It was okay to be desperate, to be tender,
to sit all alone or share the company of others. There was a
great warmth and tolerance in this destitute setting."