Chris Keeley ©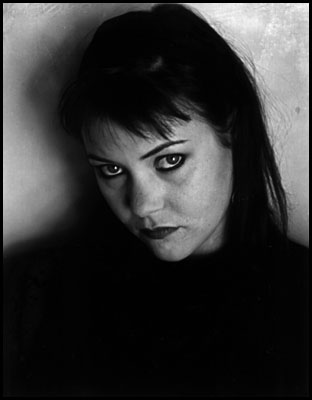 TRAYCEOUS KLEIN
In order to play this file you need Macromedia Shockwave plug-in
---
Born - Place of birth unknown
Biological mother abandoned my brother and I.
We were put into a children's home.
December 8th, 1966 - fake birth certificate.
They make up a birthday for you.
I celebrate my belly button birthday
and my sobriety birthday on the same day.
It has more significance: July 4th, 1985.
Permanent address: RENO NEVADA
"Looking at myself in the mirror and seeing
this really awful hideous sort of monster."

---
| | | | | | | | | | | | | | | | |
| --- | --- | --- | --- | --- | --- | --- | --- | --- | --- | --- | --- | --- | --- | --- | --- |
| 1, | 2, | 3, | 4, | 5, | 6, | 7, | 8, | 9, | 10, | 11, | 12, | 13, | 14, | 15, | 16 |