Chris Keeley ©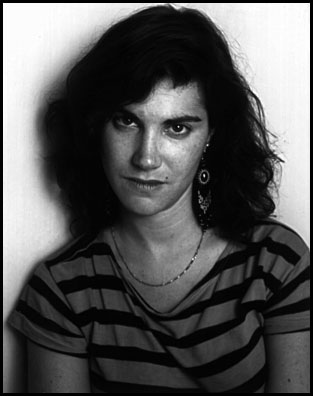 CARRIE ROSSIP

Day of Birth: 11 / 20 / 57
Manhattan -- Mt. Sinai Hospital
"I took a lot of acid. I believed in acid. I was very --
at first I had a hard time in recovery,
because I thought drugs were different.
There were good drugs and there were bad drugs.
I didn't believe in downs or alcohol.
They were a government plot to make us stupid,
and acid would open our minds and pot and things.
Of course, all that changed.
Of course, I ultimately took everything."

---
| | | | | | | | | | | | | | | | |
| --- | --- | --- | --- | --- | --- | --- | --- | --- | --- | --- | --- | --- | --- | --- | --- |
| 1, | 2, | 3, | 4, | 5, | 6, | 7, | 8, | 9, | 10, | 11, | 12, | 13, | 14, | 15, | 16 |