At the age of eighteen Peter moved to Munich, where he began his brilliant university career. He studied biology and medicine and received doctor's degrees in both disciplines just seven years later. The faculty of Ludwing - Maximillian University soon became aware of his brilliant performance, and immediately after he obtained his doctor's degrees he was offered the position of assistant professor. Peter moved from the dormitory, where he had lived all of his student years, to a modest little house near the university, in order to devote himself more intensively to his work.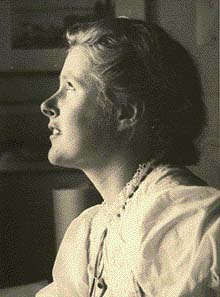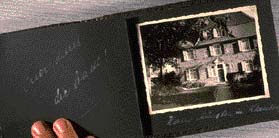 Dr. Ameisenhaufen's house in Munich


Peter's sister, Elke
Professor Klaus Fischer, a colleague of Ameisenhaufen, gives us in his memoirs (Twenty Years at a German University, Vost Verlag, Munich, 1935, p. 135) an eloquent account of these early years: Peter Ameisenhaufen was the youngest assistant professor at the university.