| | |
| --- | --- |
| | |
| | © Pedro Meyer 2001 |
In 1949 when I was 14 years old, I saw the movie "The Third Man", a story of social, economic, and moral corruption in a crumbling Vienna following World War II. The black and white, pessimistic film is one of the greatest British thrillers of the post-war era, in the best Alfred Hitchcock tradition, beautifully produced and directed by Carol Reed. It stars Joseph Cotten and Orson Welles. This was Reed's second collaboration with screenwriter Graham Greene and his clever mystery tale of a love triangle with nightmarish suspense, treachery, betrayal, guilt and disillusionment. Its two most famous sequences include the ferris-wheel showdown high atop a deserted fairground, and the climactic chase through the underground sewers.
So the new London Eye, and the ferris-wheel from that film became for me forever intertwined the moment I first set eyes on those London Eye gondolas making their way into the sky.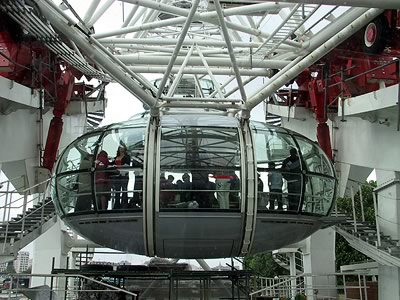 © Pedro Meyer 2001
The capsules in which you climb on the London Eye, are in some manner a form of space vehicle that comes straight out of other more modern films and comic strips. One wonders what will happen to the passenger once the capsule reaches the top, knowing as you do that these remain on the outside of the wheel.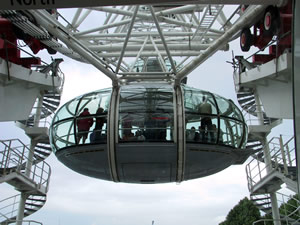 © Pedro Meyer 2001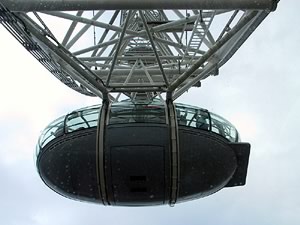 © Pedro Meyer 2001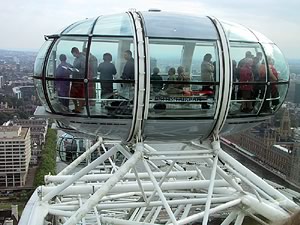 © Pedro Meyer 2001
The views of London are absolutely spectacular, as what you can photograph keeps changing as the gondola shifts perspective all the time.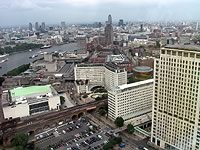 © Pedro Meyer 2001
© Pedro Meyer 2001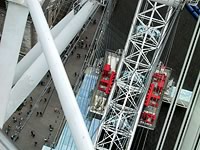 © Pedro Meyer 2001
Upon leaving the London Eye, and going back home we take a taxi as I focus on the opposite views of Parliament with its BIG BEN clock.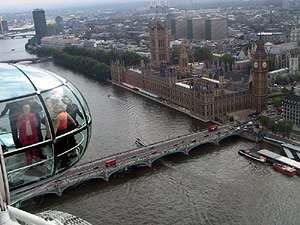 © Pedro Meyer 2001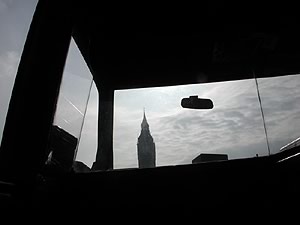 © Pedro Meyer 2001